What Owners Say...
Hi Rose,
Just a quick email to let you know Frankie has arrived at his forever home, all safe and sound.
He travelled really well, snoozed, gazed around, snoozed some more.
He is already starting to trot around, explore, and play wiht all of our feet and bounce around wagging all the way!
It was a pleasure to meet you. Thanks you so much for helping make our family very happy.
Kind regards,
Richard, Kym, Nikita and Abby. Wellington
Hi Rose
Bella is so beautiful.
I thank you for all your hard work producing sure beautiful healthy pups.
A real credit to you.
Thanks & I will send more photo's as she grow
Helen & Bella..Dunedin
Hello Rose
I would just like to say how lovely Lilli is now & how Rosa is growing.
You breed lovely dogs, hence why I brought another from you.
Just love the thought & consideration you put into your breeding.
Again Many many thanks
Michael, Ann, Lilli & Rosa. Australia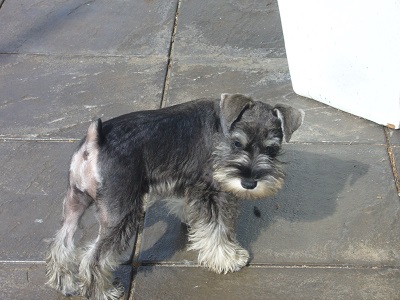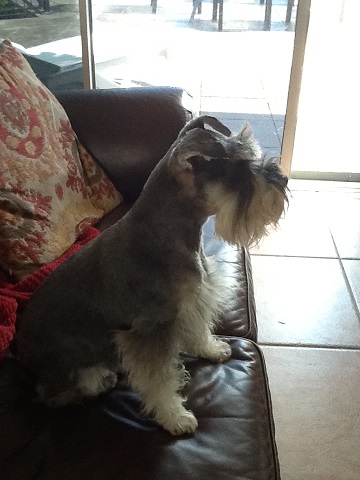 Hi Rose
Many thanks for a fabulous Frenchie. He is a real dream.
He travelled really well on the plane, no mess & I love his blanket & thanks for his food.
Great to start at his new home with the food he has been eating.
Thanks again
Michelle. Auckland
Hi Rose
Nibbler is a dream..thank you so much for allowing us to have should a wonderful girl.
Photo with her new collar...starts Puppy pre-school next week.
Helen..Wellington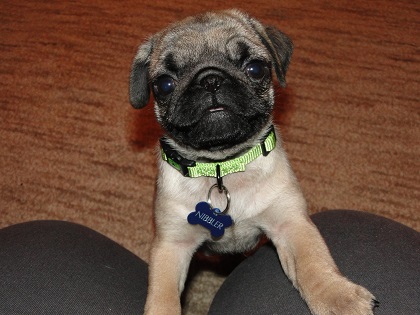 Hi Rose,
Some pics of Stitch for U. He is doing really well and boy does he have some energy. He is developing a real cute and of course cunning personality. He went to the Vet for his 3 month stuff last week and he was 100%. Also weighed in at 3.3kg, so all is well. Our Yorky is nearly 6, so he gets the odd tune up from him which is good.
Cheers Stewart